Get to know the handy CleanBag search help
April 2016
For 30 years our own brand CleanBag is served. In all these years a lot of vacuum cleaner bags have come and go. Many brands have reduced their range of vacuum cleaner bags, meanwhile the assortment of CleanBag still consists of more than 200 different dust bags. Also for the older types or the lesser known vacuum cleaner brands, CleanBag will be able to help you.
With an optimal fit and a very good filter performance, the vacuum cleaner bags are of the same quality of original dust bags of famous brands. Nowadays, many dust bags are made of microfleece material, which adapts easily to the shape of the vacuum cleaner compartment. Due to the special fiber structure and the unique combination of different layers, the microfleece material filters considerable more fine particles. Furthermore, the microfleece material keeps allergies, in the form of pollen, fungal spores, mite droppings and bacteria, secure in the bag. In addition, the degree of filtration rate of microfleece material is no less than 99.5%. To ensure the best quality, the vacuum cleaner bags are tested by the independent test institute TÜV in Germany.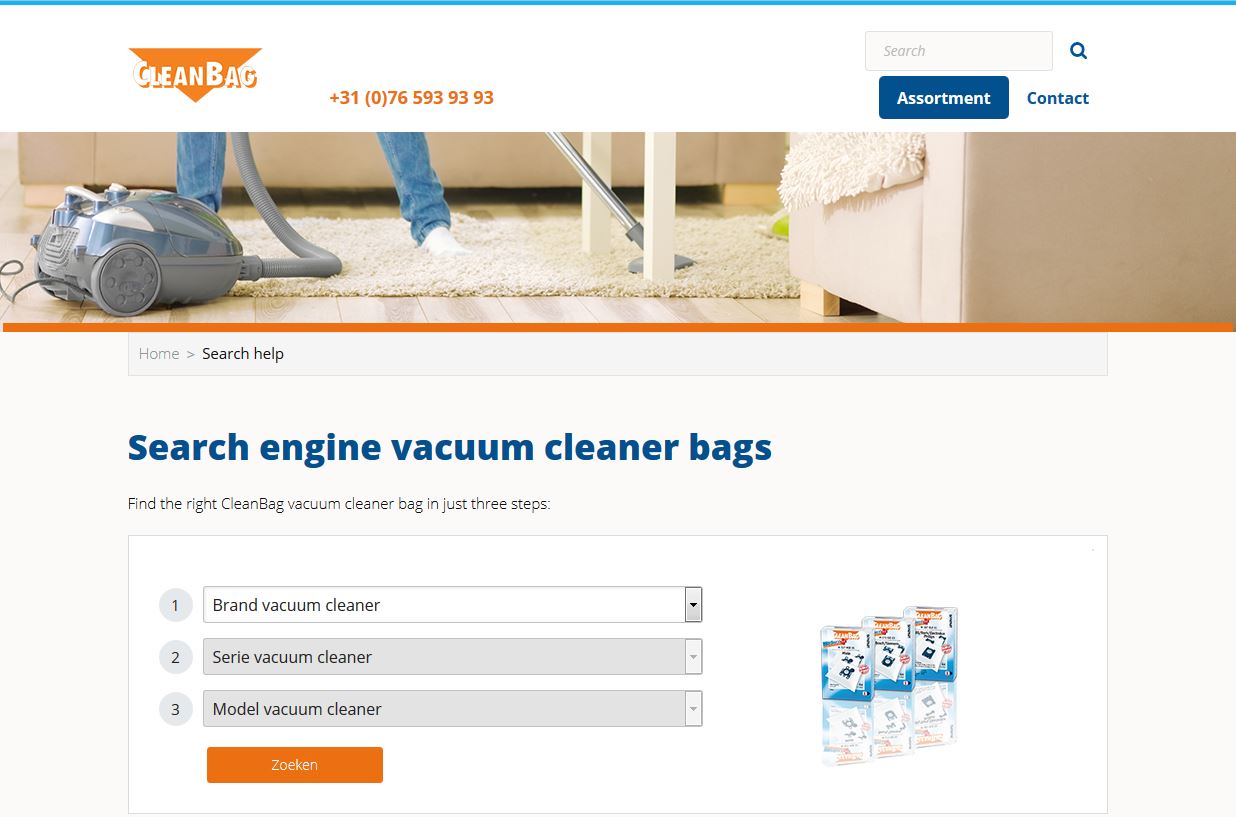 In order to make it even easier to find the right dust bag, we have launched a handy search help on the renewed website of CleanBag. Based on the brand, series and/or model, the right cleaner bag can easily be found in a few steps. Besides, the convenient search help, the CleanBag website also contains some tips on how to maintain the vacuum cleaner in great condition. In other words, the renewed CleanBag website will help you further.
Check www.cleanbag.info for more insides.
View all news